Few things cost so little and have such a big impact.
Proven to improve brand awareness and increase traffic. Ideal for engagement and increasing social media activity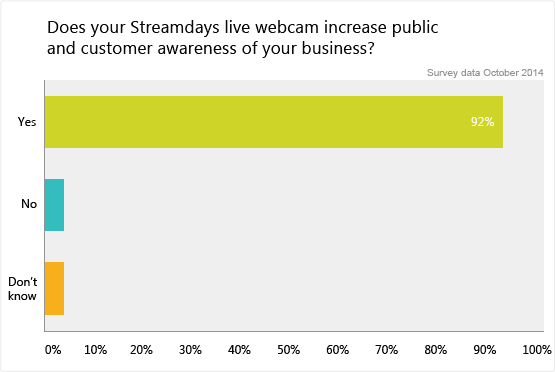 Create awareness
92% said that Streamdays increases customer awareness of their business. Our survey also showed that almost 75% of the respondents use Facebook for promoting their live stream and creating awareness whilst 45% use Twitter. Customers also used their Streamdays camera in Google+, Linkedin and newsletter promotions.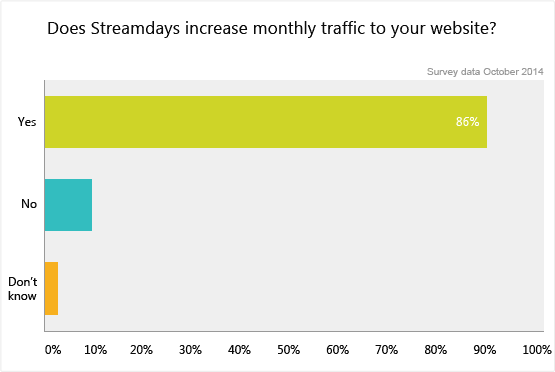 Increase traffic
In our survey over 86% of the respondents state that Streamdays increases their web traffic and almost 57% add that people spend more time on their website, whilst 24% also say they see a direct impact on sales. Asking whether Streamdays offers value for money 96% of the respondents said yes and 98% found the service 'very good' or 'excellent'.